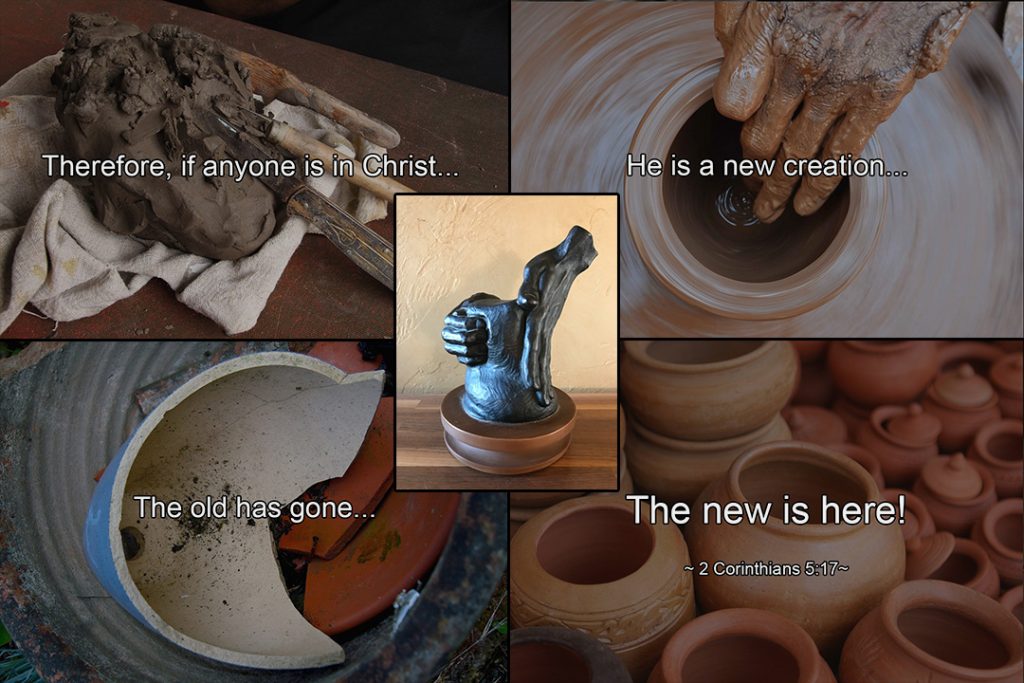 Inspired by 2 Corinthians 5:17
This interactive workshop uses clay as a medium to help busy moms reflect on their creative gifts and how they have been molded and shaped to use their unique gifts to refuel and serve. Inspired by Isaiah 64:8, this workshop serves as a reminder that we are all masterpieces in the making. "Yet you, Lord, are our Father. We are the clay, you are the potter; we are all the work of your hand."
"I enjoyed this workshop! It was a different change of pace for our meetings and we were able to learn more about the moms at our table!"
"I love sculpting the clay and the vision behind this workshop."​
"The women at our table really enjoyed learning about each other throughout this workshop. The verse/lyric handout were nice takeaways. I like that the workshop is timed for the activity and includes music during the sculpting time.
"I loved this workshop and the idea of reconnecting moms with their creative side. Thank you so much."
I loved finding a theme while reflecting on the 4 life stages this workshop walked us through. Thank You!
"Thank you for sharing God's love!"