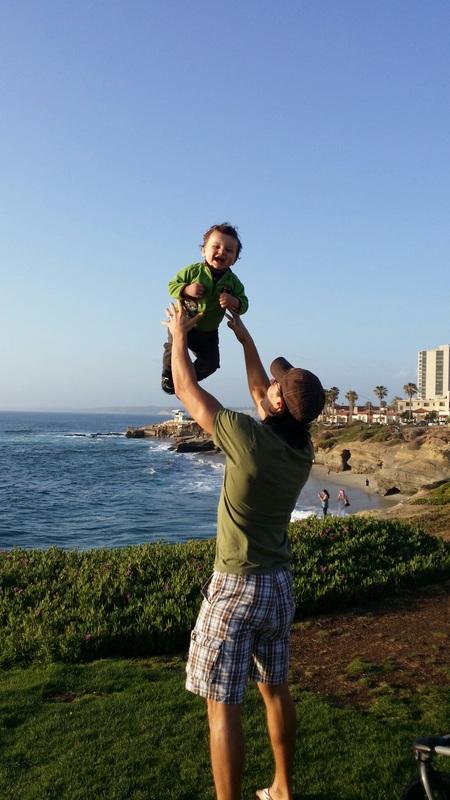 Why is it children intuitively understand how to enjoy the moment while adults spend a good portion of their lives chasing moments only to find they were too busy to enjoy. My theory…children know how to pause and release.

Take an empty toilet paper roll for example. If this seemingly trivial item strikes a toddler's fancy, they won't think twice about pausing to investigate. They will freely release their inhibitions to explore the many possibilities for this new found treasure.

On the contrary, most of their adult counterparts won't think twice before tossing this "treasure" in the trash. There are, afterall, people to see and places to be. What adult has time to pause and release for trivial play these days while living in such a ubiquitous digital age where we are so connected? Or are we so disconnected? Either way, many adults have forgotten the art of "pause and release" because they are too busy with the "go and hold."

We go, go, go and hold tightly to our plans wanting to make the most of each day, yet can miss the best of each day if if we don't embrace the "pause and release" like our children.

I took this photo of my husband and son this weekend while functioning in go, go, go mode. We drove to La Jolla Cove for a walk and I wanted to get home in time to give my son a bath so I rushed.

Who rushes in La Jolla Cove? It's only one of the most beautiful and scenic walks in our country! It should be savored! Well, I hate to admit, I was guilty of not savoring until my son reminded me to pause and release.

While trying to get him to cooperate and get in the stroller so we could go home, he kept arching his back in pure defiance. My husband decided to play a game of toss to distract him. As I watched them play, I couldn't help but pause to enjoy and release my plans in exchange for this photo which I will cherish for years to come!

As you move forward in your day, I hope you will embrace a moment to pause and release. I plan to adopt "pause and release" as a new creative habit starting with writing this post which required a "pause" from my normal morning routine and a "release" from my original plan to curl my hair. Someone is definitley wearing a bun to work today…but it was so worth carving out this time to reflect and, I hope, encourage you!